If you own land or looking for a land loan to purchase or refinance a property that consists of a few acres to as many as several thousand, you have come to the right place. Most underwriting is serviced and completed In House by our seasoned professionals.
We will evaluate the borrower's need and the opportunity in front of them, determine the capital needed, and programs available for various land property types including residential & commercial developments and agricultural farm loans on a Nationwide basis.
Most of our visitors and people we help are seasoned professionals who make money from land from either building vertically with homes, office buildings, residential sub-divisions, commercial lots, mobile home parks, or commercial farm productions.
If your American, and looking for sources of cash to leverage your ideas/investment you have come to the right place. Look around or give us a call now!
So, who is financing Land Loans in 2014? - Quick answer, A few are starting to get back into the game including Regional, National banks, Credit Unions, and of course the non traditional bank loans. or what is know in the industry as Hard Money, Bridge Loans, Swing Loans or, Private Money land loans which is basically the same terminology for non-bankable loans. Pricing, Interest, and term are determined by the amount of risk associated with the opportunity.
______________________________________
Types of Land Loans offered today
PUD - Planned Unit Development
Ag Loan- Farm Loan - Farm Land Mortgage
Vacant Raw Residential Land Mortgage
Golf Course Loan
Multifamily - Apartment Land Lender
Ranch Property Loans
Residential Lot Financing
Self Storage Mortgage Loan Financing
Commercial Land Developments
Land Acquisition and Development
______________________________________
Income Producing Property Loans
Mobile Home Park Mortgage Loan Financing
Self Storage - Mini Warehouse Financing California
Blanket Loan for Rental Homes

Apartment & Multifamily Property Loans
Multifamily - Apartment Lender
Small Multifamily Mortgage - Small Apartment
Apartment Refinancing Options
Blanket Loan for Rental Homes
___________________________________________
Bridge Loans for Land Development
Non traditional private rates and programs for qualified sponsors and locations - Investors available for quality projects in quality locations today! - Refinance - Purchase and Cash out.
Commercial Land Development

Residential Land Development

Private Hard Money Lenders

____________________________________
Rural - Farm Agricultural Mortgages
Looking to finance a farm, ranch loan or hobby farm? The products offered include long term competitive rates for qualified borrowers - Many programs available - Refinance - Purchase - Cash out.
USDA - Farm Loan

Farmer Mac I & II

Indiana Bridge Farm Loan Lender

____________________________________
Small Business Owners
Bank and non traditional rates and programs for business owners who have equity contained within the commercial property or land in well located areas.
USDA - SBA 504 - SBA - HUD

Portfolio Land Bank Lender

Investment Property Loans

Apartment Mortgage Options

Blanket Mortgage Investment Homes
There are Hard Money Land Loans are offered for those people that have less than perfect credit, bankruptcy, foreclosure, or simply need to close a transaction fast.
Traditional bank lenders are starting to enter the market once again in 2013 after nearly 5 years of being on the sidelines. Be prepared, any traditional lender will ask for everything under the sun, including your first born but, rates and terms are attractive.
For instance if you are looking to purchase a 10 acre piece of entitled land that is shovel ready or better yet finished lots ready to build and you need private financing, please call us!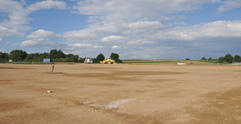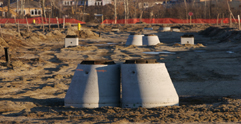 Bridge Lender for land properties for the following primary states: Indiana farm bridge loan, Illinois, Texas, California, Arizona, Nevada, Washington, Oregon, Idaho, New Mexico, Colorado, Florida, North Carolina, South Carolina, Alabama, Georgia, and more.